This is the third blog in a three-part series on strengths-awareness from Purpose Jobs. Check out the first post on bringing your best self to work in an age of uncertainty and the second post on optimizing strengths for better work/life fulfillment.
It's everywhere these days: the message that we are undergoing "The Great Resignation." Hiring today poses even more challenges as the future of work gets written and rewritten every week.
"Of the roughly 50% of employed Americans who intend to make career changes because of the COVID-19 pandemic, 41% are seeking flexible and/or remote work, 39% desire a raise and/or promotion and 33% are interested in changing industries."
But is it the great resignation or something else? People are asking for work from home flexibility, higher salaries, perks and benefits, a culture based on empathy, inclusivity, and adaptability — a new role or industry where they are best-suited to engage and optimize their strengths. They realized during the pandemic that they wanted more out of their work lives. They want work/life fulfillment.
Companies poised to answer this call positively are fueling something much different than a great resignation.
"We are really in a time to really reinvent work and to create a more equitable, inclusive, and fulfilling workplace for everyone," Catalyst President and CEO Lorraine Hariton said about The Great Reimagination of Work. "We have an opportunity to use technology and use what we've gotten from the pandemic to really change the nature of work and make it a better life for everyone."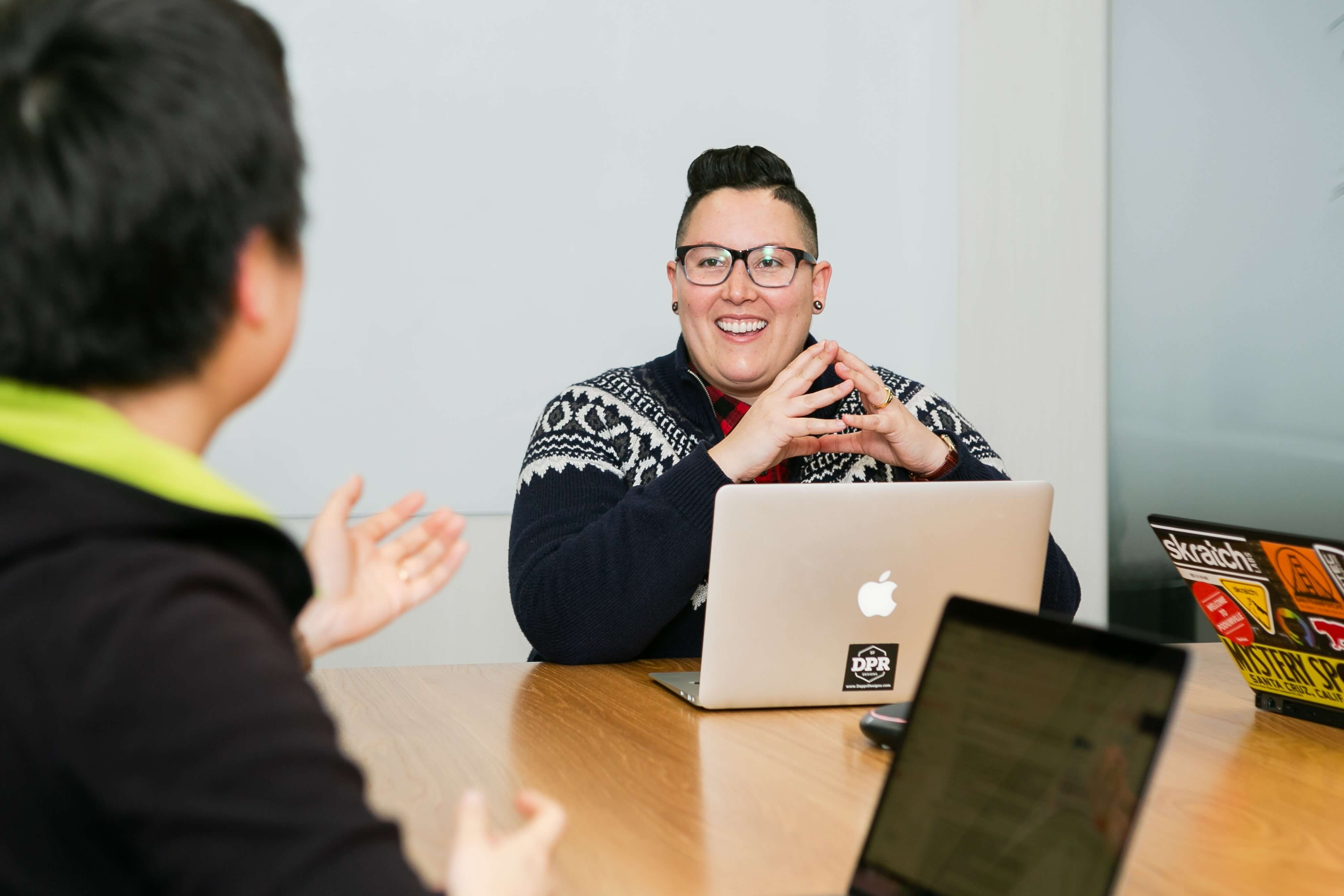 Even before COVID, finding and hiring the right person for a specific role challenged the best of us, and there are no guarantees when we hire that the person will thrive in the role.
The future of work is here, and it is shining a bright light on soft skills just as much as hard skills. Because after going through a pandemic and adapting to the unprecedented changes in the workplace, people became aware that optimizing our strengths, doing something we are good at leads to fulfillment, resiliency, optimism, focus, influence, and success.
Being strengths aware is also a key indicator of a person's ability to lead their own lives effectively and lead others. Strengths-awareness creates high-performing teams, consistent high performers and increases confidence to engage.
As hiring managers adapt to the new work-life, hiring for strengths-awareness and building a strengths-aware culture directly answers the call to address the reality of the new workforce, and both the candidate and the company win.
Why hire for strengths-awareness?
Finding people who have already begun to build a foundation of strengths-awareness increases the likelihood of hiring a person who possesses the skills to perform at a high level consistently and takes responsibility for their professional growth. A good start!
Backing this up with a culture that values an individual's unique set of strengths and positions them in roles with responsibilities where their strengths are optimized creates an unbeatable workforce.
---
---
Gallup's meta-analysis of 1.2 million individuals and 49,495 work units in 45 countries specifically shows how strengths affect outcomes. Teams that received strengths-based development have achieved:
19% increased sales.
29% increased profits.
59% fewer safety incidents.
72% lower turnover in high-turnover organizations.
From strengths-awareness comes many good things like confidence in:
Understanding how to apply their strengths.
Awareness of what depletes their energy.
Knowing what helps them thrive.
Ability to say yes and no with confidence.
Asking for what they want more or less of.
Managing stress and change.
Making decisions and taking responsibility .
Knowing when to ask for help.
Balancing emotions in difficult situations.
Creating a positive work-life that influences others.
Consistency in productivity and engagement.
Building strong relationships at all levels.
And there's no doubt that these skills are any less important than the hard skills required to move a business forward. For more information about the power of strengths-awareness, please read part one and two in this article series.
How to hire for strengths-awareness
Including a strengths-awareness lens in the hiring process brings an edge to selecting people primed for a growth mindset, a positive outlook, and an openness to change. You are interviewing to find out if the person is already a student of their strengths and self-awareness.
The interview becomes a dialogue where an authentic conversation takes place. In this conversation, you learn more about the person than experiences and skillsets. You hear about where they are going, what they care about, what motivates them, what gets them into the Flow State, the projects that excite them or repel them, the people who inspire them, their ability to partner with others, how they inspire others.
Here are some intriguing questions to ask that offers a chance to have an authentic conversation:
What motivates you to do your best work?
How do you know when you've had a successful workday?
What kind of work makes you feel most useful?
How do you overcome challenges?
What do you find inspiring about your work life?
Tell me about a time when you felt satisfied with your work.
If you had the opportunity, what would you teach others?
What are the things in your life that help you keep strong?
What tasks are easiest for you? Which are the hardest?
What are you excited to learn next? What do you dread?
What does success look and feel like to you?
What accomplishment are you most proud of?
What do you often leave until last on your work to-do list?
What excites you and gives you energy each day?
What's an example of how you used positivity to be effective in your role?
How would you prepare to deliver feedback that may be hard for the other person to hear?
What would you do if you had to own up to something that revealed a weakness?
What are your favorite ways to bring play into your work?
When is the last time you remember appreciating someone out of the blue at work?
Where do you experience a sense of fulfillment the most in your work life?
Tell me about a time when you were convinced you were right about something but then came to change your mind.
Tell me about a time when your mood impacted your work (this could be positive or negative).
What would you do if you had to neutralize a stressful situation in a professional environment?
Tell me about a time when you had to work cohesively as a team with people you didn't like.
Engaging the person more deeply, beyond their initial reply with probing open-ending questions, gives the chance to understand a potential fit for the role. It also provides a keen insight into the person's ability to bring value to the role, team, and organization in a fresh and new way.
If someone is already a student of their strengths, you at least know they are committed to developing their self-awareness and taking responsibility for their self-management. An excellent place to start the relationship, but it is only the beginning. Strengths must be nurtured, attended to, and appreciated.
---
---
 When to use the CliftonStrengths Assessment
As a Gallup Certified Strengths coach, it is essential to share that the CliftonStrenths Assessment is an excellent individual and team development tool — it is not typically used as a hiring tool.
The reason is that hiring for specific strengths because a top performer has them doesn't always guarantee success. Everyone's strengths are different and unique, and we are more than just our set of strengths. In contrast, someone who doesn't possess any of the strengths of a current high-performer might excel uniquely and successfully.
The best time to use the assessment is within the first 30-60 days from their start date and in partnership with a strengths-based coach or manager who can facilitate discussions around discovery, appreciation, engagement, and acceleration. The power of strengths lies in practice and the mastery of the application.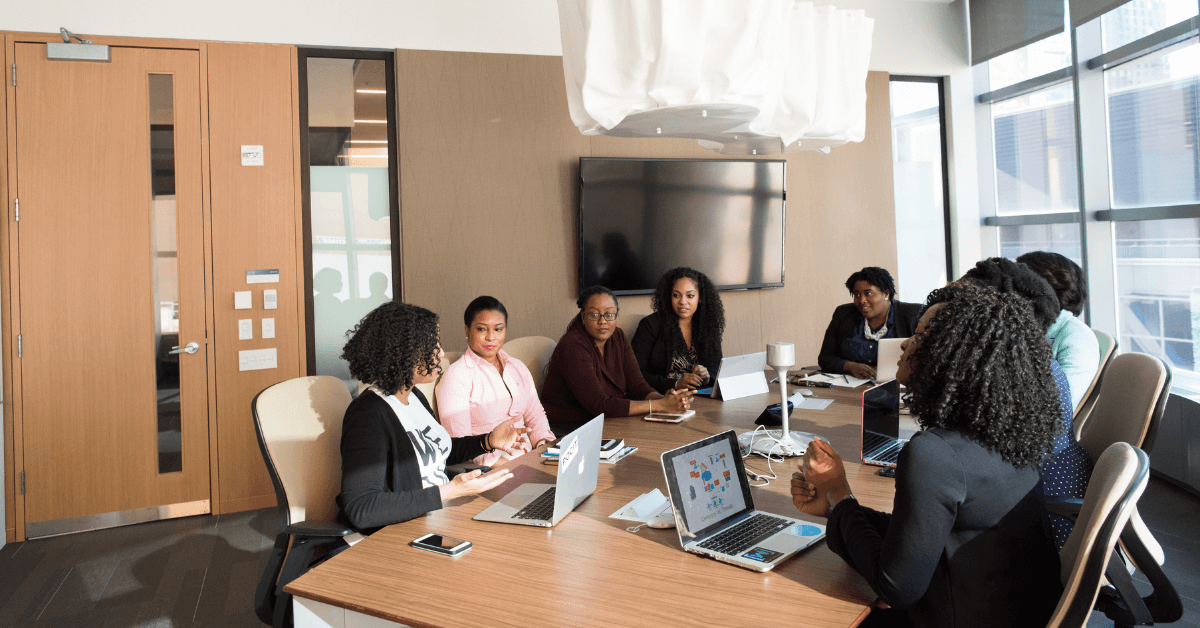 How to create a culture of strengths-awareness
Curious about bringing strengths-awareness to your company? The next step for companies reimagining the future of work is to create a culture that highly values strengths-awareness. Building a strengths-based culture takes time and much effort. Here are a few things to consider as you get started.
The first step — you get buy-in from leadership to begin, of course.
In terms of a rollout approach, every company chooses a path that works for them based on their current culture. Here are a few options that can get you started thinking about how your company might begin:
Make a big splash with a company-wide rollout.
Focus on a few key teams excited about implementing the program.
Begin with small groups of people leaders or managers.
Create a pilot program test group with key individuals.
Keep in mind that some companies might use one or more of these paths in combination to build out a program that is right for the organization.
Knowing everyone's strengths is Step 1. Facilitating the mindset shift to create lasting change through ongoing support from leadership, transparency, sharing, coaching, mentoring, and practice brings transformation.
The following is a general outline based on the Gallup Organization recommendations to help create a strengths-based culture.
Begin the conversation with leadership and identify a senior sponsor.
Choose an initial path from above and the vehicle to facilitate a Strengths-Awareness Program.
Build an ongoing program to allow everyone to become strengths-aware.
Make strengths-awareness part of the performance management conversation.
Encourage the continuing strengths-awareness conversation in all communications, from new programs to company principles.
Thinking through these ideas is a good starting point in building strengths-awareness into your company culture and reaping the benefits. There is much more to consider, plan, and implement.
Personal note: As a student of strengths-awareness, I believe that once you know your unique set of strengths and understand when they show up brilliantly or recoil, it is a game-changer. The path forward becomes more apparent. It is not that you will be blissfully happier. You now understand what pulls you to fulfillment and what pushes you away from it — increased confidence to choose results. That, in and of itself, creates an entirely different worldview and work view.
"Our research into human strengths does not support the extreme, and an extremely misleading, assertion that 'you can play any role you set your mind to,' but it does lead us to this truth: Whatever you set your mind to, you will be most successful when you craft your role to play to your signature talents most of the time." –Donald O. Clifton
Imagine a company where everyone's strengths mattered, each person's strengths being optimized, understanding the strengths of others and how best to collaborate, and enjoying a sense of work-life fulfillment. Yes, it feels a lot more like The Great Reimagination.
Originally published on Purpose Jobs.
---
---