What's happening in the Midwest has been years in the making, but there's no doubt that 2021 was a huge year for Midwest startups.
From major funding rounds to explosive IPOs, new funds to new HQs, the Midwest experienced significant growth for its emerging tech hubs in Detroit, Columbus, Indianapolis and Pittsburgh (to name a few).
Based on all this recent funding, rapid expansion (in both head count and offices), IPOs and the path to IPO, and unique product launches, we've compiled the top startups to watch in 2022.
Let's dive into some highlights from the year as we look ahead to the top startups to watch in 2022.
Huge Midwest startup funding rounds
This year, startups in Detroit, Columbus and Chicago saw some hefty funding rounds.
Detroit Startup StockX raised $155 million. In Ann Arbor, telehealth startup Workit Health recently raised $118 million in Series C.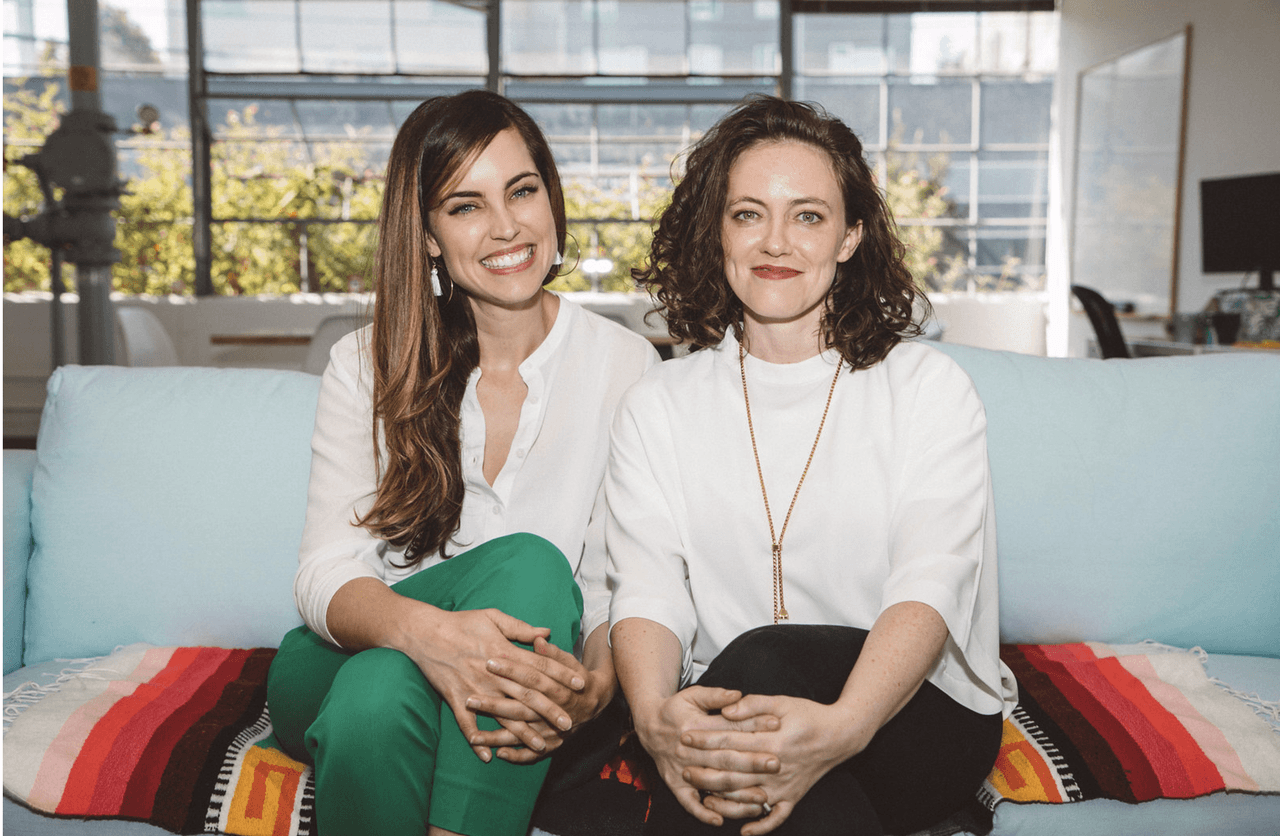 Workit Health cofounders, Robin McIntosh and Lisa McLaughlin
Chicago's ShipBob raised $200 million. SptonOn, a Chicago- and Detroit-based startup also raised $300 million and acquired Appetize.
In Columbus, Olive raised $400 million just seven months after raising $225.5 million and reaching unicorn status. Other notable funding rounds out of Columbus include Path Robotics' $156 million, Forge Biologics $120 million Series B, and Lower's historic $100 million Series A round.
In Ohio, VC funding surpassed $2B in September 2021 according to PitchBook. In 2020, that number was only at $1.13B. While about 66% of that funding has gone to startups in Columbus, Cincinnati had some major wins this year, too. Coterie Insurance just raised $50 million and CinCor Pharma raised a historic $143 million Series B round.
And in Michigan, between 2016 and 2020, VC funding has grown 885%.
Big HQ moves in the Midwest
Joining the likes of Upstart and Veeva Systems, many coastal companies are looking toward the Midwest to grow their second HQ.
For insurtech startups Huckleberry and battleface, as well as fintech startup River Financial, that city was Columbus.
Columbus is a rapidly growing insurtech and fintech hub with top startups and tech companies located there: Root, Beam Dental, Branch, Bold Penguin, Matic (who also moved to Columbus in 2018), Lower, Upstart and Klarna (who opened its Columbus office in 2015).
Milwaukee is another city poised to be a hot spot for second HQs. This year, two Silicon Valley companies, Marathon Machines and OpenGov, opened new offices in Milwaukee.
Rapid growth
While some of our favorite companies aren't startups anymore per se (hello Duo Security, KLA, Dynatrace), they play vital roles in the tech community and contribute to its growth. Many still have that startup mentality and are great tech companies to work at. And they're rapidly growing, too! Dynatrace hired their 3,000th employee this year — and it's just the beginning.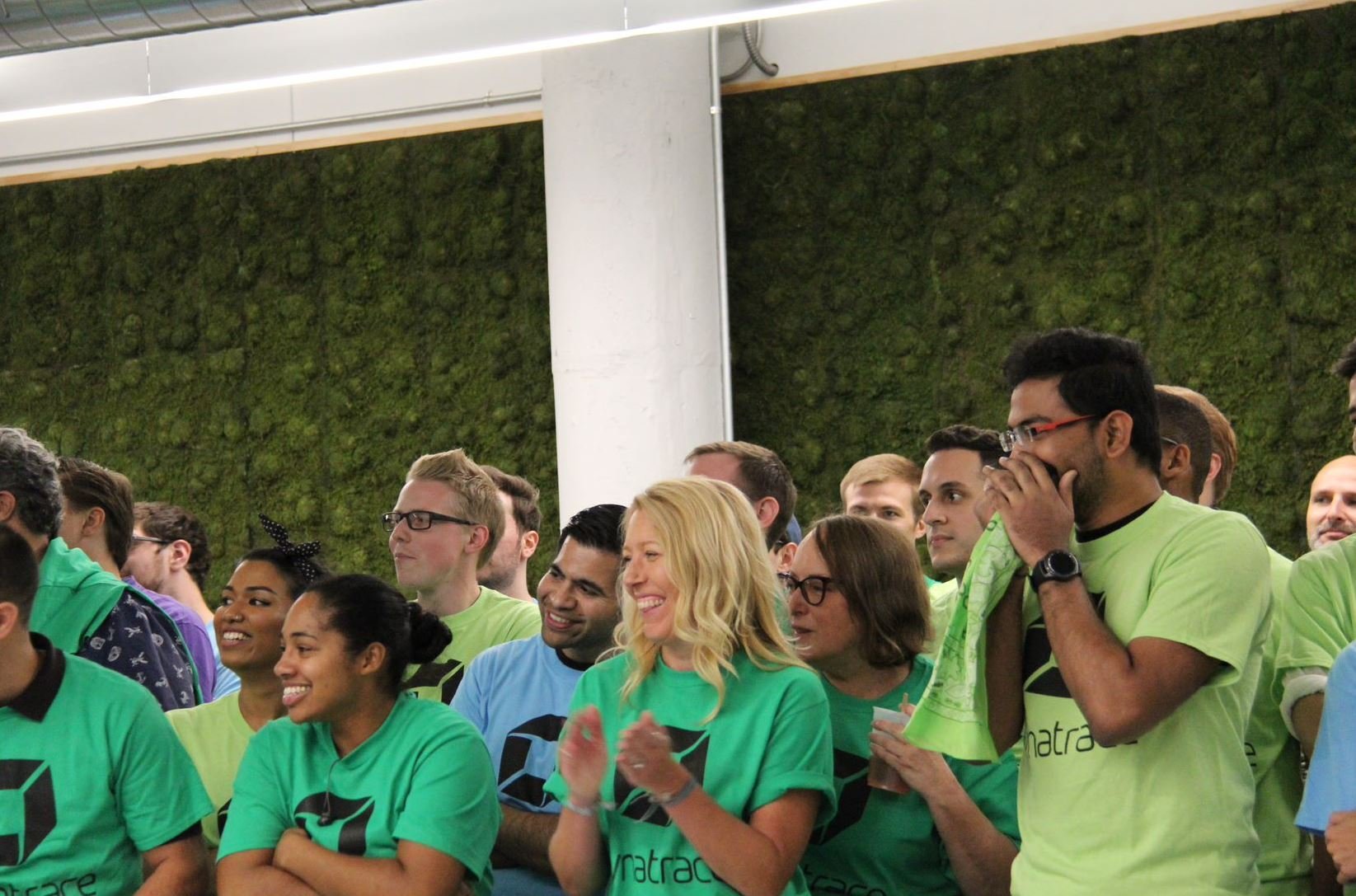 KLA is rapidly growing in Ann Arbor, too. This Silicon Valley-based tech company opened their second headquarters in Ann Arbor: a new, state-of-the-art campus dedicated to AI and engineering. They're rapidly hiring in Ann Arbor for these high-tech jobs.
In Columbus, 4 companies announced major expansions that will create nearly 1,200 new jobs in Columbus. Bark and Upstart both announced the creation of over 500 jobs each. On top of that, Path Robotics also announced a big expansion to their HQ and the addition of 140 new jobs.
Midwest startups IPO and acquisitions
Following Root's historic IPO at the end of 2020, perhaps the biggest Midwest IPO of 2021 is Duolingo. The language-learning app based out of Pittsburgh went public in July with a valuation of $3.7 billion.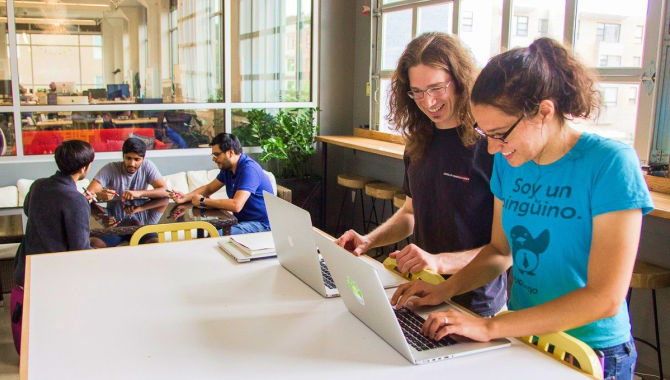 Another Midwest-based tech company that went public this year was Bark, that company in Columbus that's hiring 500 new people to join the team. Bark went public via SPAC with a $1.6-billion valuation.
In Detroit, Benzinga was recently acquired by Beringer Capital for $300 million. And Ann Arbor's Wisely was acquired by Olo. Another big acquisition out of Ann Arbor was that of ProQuest, a software solution of data analytics for academic research. The company was acquired by Clarivate Analytics for $5.3 billion.
Originally published by Purpose Jobs.